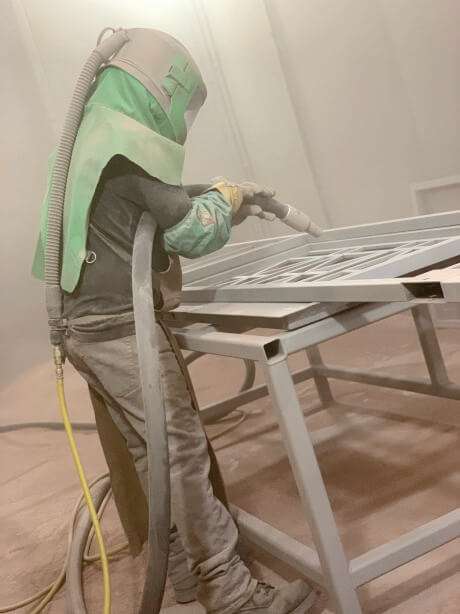 Sandblasting is the process of smoothing, shaping and cleaning hard surfaces. By forcing solid particles across the surface at high speeds, it creates an effect similar to using sandpaper, but with a smoother finish.
Sandblasting rejuvenates the material and restores it to the original conditions. This process is done to clean and maximize adherence for further processing.
The appearance of the finished look is mostly determined by the type of media and the operation used, but here at Phoenix Metal Finishing Inc., products will always be completed with the best quality in mind.
Here at Phoenix Metal Finishing Inc., we also handle our customer needs in an affordable, professional, and timely manner.
If you are in need of a sandblasting service, do not hesitate to give us a call.