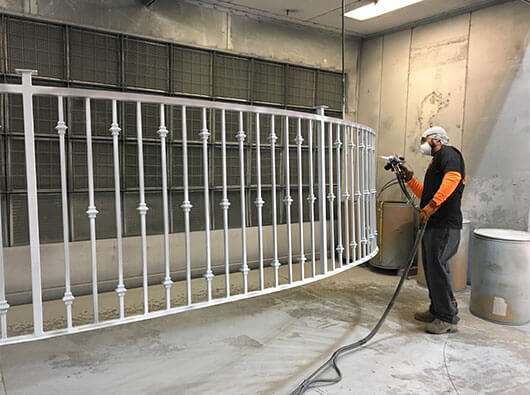 Metalizing is a thermal spray process that utilizes molten zinc wire. Because it is a spray, rather than a dip process, there is far less material and heat energy waste.
Metalizing significantly improves and extends the life of architectural and other steel components, and provides cathodic protection as well as an ideal base for additional coatings. At Phoenix Metal Finishing Inc., we are fully committed to satisfying the needs of our customers in a timely and economical manner. We provide value-based solutions to meet your application-specific requirements.
Phoenix Metal Finishing Inc., is dedicated to performance excellence, and we will do our best to ensure the highest level of customer care. Feel free to contacts us to learn more about the advantages of using our metalizing services for all your part finishing or restoration needs.