Industrial coating is the final process it goes through before it returns to the customer. It is a layer of finishing added mostly for protection, but can also be added for aesthetic purposes. Our services of industrial coatings include both Powder Coating and Liquid Coating, also known as liquid paint.
Powder Coating
The powder coating process used at Phoenix Metal Finishing Inc., uses a process that ensures quality and appearance of the final product.
The powder is made up of a ground mixture of pigment, resin, and fillers as a dry mixture. It then goes through a process that applies electromagnetic charges to the particles, which are sprayed onto a surface by low-velocity air. Then, the charge holds the particles in place while they are cured in an oven. This process creates a durable, uniform, and protective surface.
Powder coating provides an additive layer of protection to any conductive metal and is available in a variety of finishes and textures.
The powder coating services at Phoenix Metal Finishing Inc., are capable of finishing projects of all different sizes and complexities. We are experts in the powder coating process, and will always strive to complete projects to the best of our ability.
For more information about our powder coating services, contact us.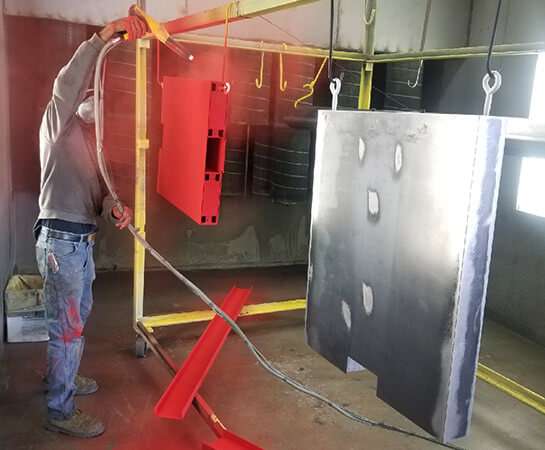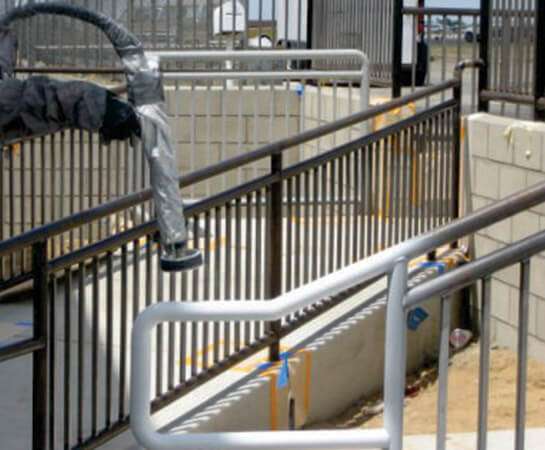 Liquid Painting
Liquid coating is a paint that is applied as a fine spray and air dried. A benefit to liquid coating is that there is a broader range of colors to choose from.
Choosing to liquid paint can sometimes result in a more aesthetically pleasing.
To find out more about our liquid coating services, do not hesitate to send an email or call.
PHOENIX METAL FINISHING is part of your team