Powder Coating: The New Environmental Friendly Coating
admin
Every day, we see how pollution numbers are dramatically increasing in the world, which is why many companies have been worried about what we give to the environment. Every waste or toxic gas emission count as a contribution to this big phenomenon called Climate Change, caused by contamination. At Phoenix Metal Finishing Inc., we offer one of the most innovate and environmental friendly coating to renew different pieces, Powder Coating. 
The Reason Why We Consider Powder Coating a Green Coating
Over 80 years ago, powder coating was created, but it was until a few years ago that it became popular thanks to its benefits and advantages of being a green coating. The Powder coating mix is considered homogeneous with delicate particles that allows an easy application, great resistance, and finishing, being friendly with the environment.
This type of powder painting do not produce gas or solid waste, its coating process is easy and clean creating adherence that avoids waste or volatile particles that could contaminate your working place. Also, a great reason why we consider Powder Coating a green painting at Phoenix Metal Finishing Inc., is the resistance provided to the covered pieces. We increase their quality, texture, finishing, and performance to resist humidity, rain, sunlight and more, all that without rusting and enduring for a long time. 
The Difference Between Conventional Painting and Powder Coating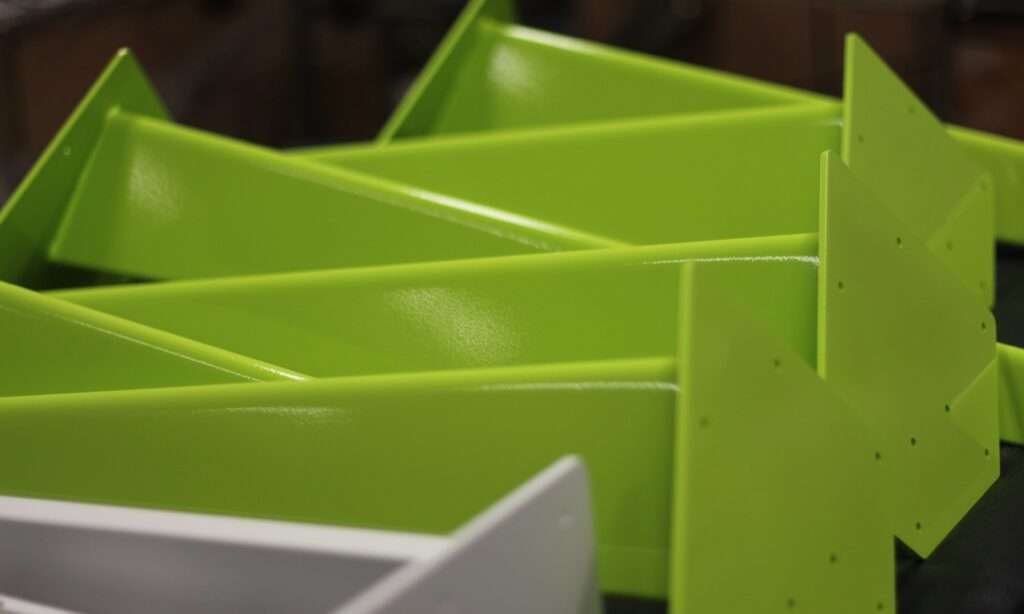 Heavy metals, volatile particles, and thinners are part of the conventional liquid painting; usually, those produce waste and gas that contribute to contamination or what we know as climate change, besides many other types of wasting when applying liquid paint. Other factors such as Sunlight and humidity make common painting weaker than powder coating, which means less durability and more waste that involves frequently maintenance. 
The amount of product required to cover a piece is important and make the difference between powder coating and conventional coating. When you use liquid painting it requires more product for covering a piece, in some cases, you need to make more than one cover while powder coating makes easier edges, holes, hard shaped zones coating. 
Powder coating includes many advantages and benefits with the environment, at Phoenix Metal Finishing Inc., we offer different colors. It is the perfect choice for restoring cars, home appliances, furniture, metal pieces and more; bringing perfect and long-lasting finishing with our powder coating service. Contact us to know more about this and all the services we offer to restore your metal pieces.